Click on Image to enlarge
From Amnesty International
Why are we marching?
Women, men and children around the world are fleeing war, persecution and torture.
They have been forced into the hands of smugglers and onto dangerous journeys across the sea in rickety old boats and dinghies. Many have lost their lives. Those who have made it often find themselves stranded in makeshift camps in train stations, ports or by the roadside.
And still, politicians across Europe fail to provide safe and legal routes for people to seek asylum.
Meanwhile, ordinary people have responded with extraordinary displays of humanity and generosity. They've been moved to act after seeing thousands of people drowning in the Mediterranean, the continuing misery of camps in places like Calais, and images of the brutal conflicts across the world.
We need to tell the Prime Minister Theresa May that we want to help.
The UK government must do more - let's call on them to:
Lead the way towards a more human global response to the millions fleeing conflict
Offer safe passage to the UK for more people who have been forced to flee their homes
Do more to help refugees in the UK rebuild their lives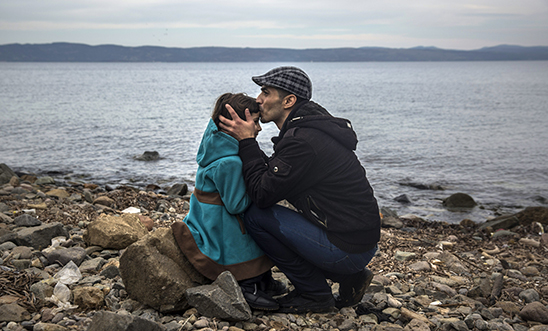 Join us
Date:
Saturday 17 September 2016
Start:
We will be gathering from 11.30am outside Green Park station, south side. Amnesty staff and volunteers will be there to meet you - look out for the Amnesty placards!
We will then head to Park Lane to join the march meeting point at 12.45 on the southbound carriageway on Park Lane. From there the march will begin to move towards Parliament Square, with music and speeches taking place there at around 3pm until 5pm.
The nearest tube stations are Hyde Park Corner and Marble Arch.
Finish:
The route will take us to Parliament Square, where there will be speeches and performances.