We're taking our new book,
Last Rights: The Case for Assisted Dying
, on a
virtual book tour
. On
Wednesday 16th September
we'll be speaking to supporters in
North West London.
Register today
to hear Lloyd Riley, co-author of
Last Rights: The Case for Assisted Dying
& Policy and Research Manager at Dignity in Dying, discuss the ins and outs of writing the book and campaigning for assisted dying.
When
: 18:30 - 19:30, Wednesday 16th September
Where
:
Online (register here)
Lloyd will shed light on the book's findings to supporters of the campaign in the North West London area and
what you can do locally to help
. In this hour, we'll answer your questions, discuss ways to influence local decision makers and in particular invite any local people who have experience of terminal illness to speak out.
Last Rights: The Case for Assisted Dying
is a call to arms for society to take an honest look at how we die in the UK. As the pandemic has exposed everything that is wrong in our relationship with dying, our assisted dying laws must be re-examined as the country begins to recover.
If, like us, you feel that we've been getting dying wrong in this country for far too long,
please join us for this frank, insider discussion.
Looking forward to seeing you there!
All the best,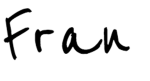 Fran Hall
Dignity in Dying